The Cottages at Stono Ferry: A Peaceful Retreat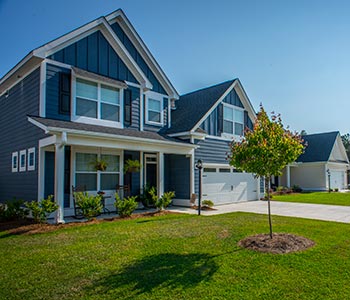 Since 2009, Crescent Homes has built not only quality homes but a fine reputation around the Charleston area. Founded by current president Edward M. Terry, the company is the largest local builder in the Lowcountry, and it's easy to see why it continues to gain traction with new neighborhoods such as The Cottages at Stono Ferry.
"We're sticking with the local theme," emphasized Marketing Director Lee Miller. "Considering all of the national builders out there, we pride ourselves on having a deeper insight and investment within the Charleston area."
According to Miller, an important aspect of a local business is knowing what the community wants. Thus, Crescent Homes strives, as a semi-custom builder, to provide the special touches and finishes that are on everyone's radars.
"We evolve and keep up with trends – in fact, we are continuously updating our offerings." she said. "Floor plans, for instance, are constantly being updated and added. And in terms of finishes such as hardware, tile and types of flooring, we offer a lot of options and price points."
Miller noted that many of the luxury touches in a Crescent Home come standard – such as crown molding throughout the dining rooms and foyers, hardwood floors and an attention to energy efficiency by guaranteeing a HERS rating of 75. – whereas many builders would charge extra.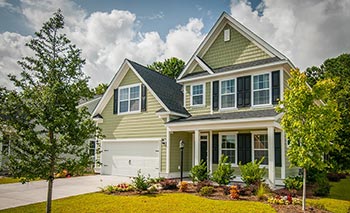 "Collectively, we have a team of great managers to consider home buyers' needs," explained Miller. "It's an ongoing conversation for us."
Crescent Homes is staying busy this year, with a total of eight neighborhoods getting ready to open at a bevy of price points. The Cottages at Stono Ferry, one of the eight, pairs the serene surroundings of the Stono Ferry community with homes that exude beauty and practicality with accessibility and views of the golf course.
"People love Stono Ferry," Miller said, "from the club to the golf courses to the horses. Once they live there, they want to stay. We can offer options for those looking to downsize to a smaller floor plan or accommodate those wishing to relocate to this amazing community."
As a neighborhood, The Cottages will offer a total of seven floor plans, ranging from 1606 square feet up to 3,000 square feet. Buyers can choose the number of bedrooms and bathrooms as well as a one story or two story layout. Prices start at just $279,990 , and each new home comes with a complementary voucher card to the Stono Ferry Club, as a gift from the builder.
"I think our homes will work well within the Stono Ferry community," commented Miller. "As always, we offer hundreds of options – anything the buyer can imagine. We like to say that we build things we'd want to live in ourselves!"